MAXWELL TEAM
ASK ME ABOUT HOW YOU TOO, CAN JOIN THIS INCREDIBLE TEAM

With thirty years of experience working in the construction industry, my speaking, coaching and training activities have been for the most part "on the job."  In order to provide the high level of service required in developing leaders, I have teamed up with arguably the most recognized authority on Leadership in the world, John Maxwell.   Through the John Maxwell Speaker, Coach & Trainer Certification Program I have received some of the most current and applicable training available on the topic of leadership as well as a focus on how to present the material in a clear and informative manner.
For more information on my certification and available training programs go to: www.johncmaxwellgroup.com/barrysmith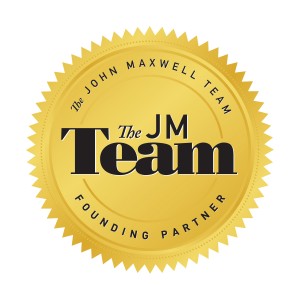 Taken from my Maxwell website –
With almost thirty years in the construction industry, I have experienced the impact of good leadership, poor leadership and no leadership.  My desire is to equip others not only to lead positively but to attain the skills to develop others to also become strong leaders.
I have had the opportunity to lead at many levels in my lifetime. I grew up playing many team sports and as a father of two boys, coached youth soccer and baseball. I served as a Boy Scout Leader and have held numerous leadership positions in the Business world.  Being a follower ofJohnMaxwell for years it was not difficult to see the one constant at all levels – those who lead, influence those around them.
In 2011, I founded Building What Matters, a leadership development and coaching company targeting the construction industry.  When I was offered the opportunity to joinJohnand his team I realized that there would be no limits to my own capabilities to add to the benefit of others, not only in the construction world but anywhere in which individuals were willing to invest in themselves to become all they can be.  My ultimate passion and dream is to see others stretch beyond their current level and achieve more than they thought possible.

I am committed to serving others to add value to their lives and help them to reach their full potential.  So many of us today have become complacent and simply do not know how to move to the "next level".  Using the resources available as part of theJohnMaxwell Team, there is no limit to what can be achieved.  This is both on an individual and group basis.  I can customize the coaching program to fit the needs for you individually or for your team.