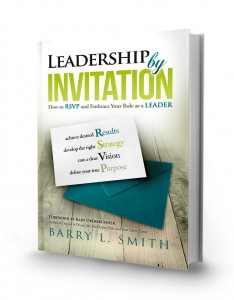 WOW!  So many emotions over the last few months as the dream of publishing a book became a reality.  The release of Leadership by Invitation: How to RSVP and Embrace your Role as a LEADER, has provided many lessons, many of which I did not see coming during my book launch.
As I put together my launch team, I really wanted to add value to them – the people who were willing to invest in me by promoting and creating a buzz around the release of the book. I had no idea it would become so much more than that.
I recorded videos and did a couple of special calls for my team with the intention of adding value to them.  I was able to talk a few friends and associates to give away some of their content as well to add the the fun.
Hats off to my team.  They blew away my expectations in sharing through their social media circles with links, comments and graphics.  I made a pre-release version of the book available and as soon as the book went live on Amazon, I was able to get several positive reviews.  Thank you Team.  I can't adequately express my gratitude!
But it was the unexpected that really made this effort a success and it had nothing to do with the book – well not directly anyway.
Part of what I wanted to give me team was a "behind the scenes" look at how I wrote the book and why I wrote it.  I was overwhelmed but the impact that this had.  Inspired by my story, ebooks were published during the course of the launch and commitments were made by others to start writing their own books – or as I like to put it – "their own story."
We all have a story to tell and I believe that story can help people – YOUR story can make a difference! [Tweet This]
In one of the bonus calls I did, I shared about where I got my inspiration to write the book and part of my own journey to start embracing my role as a leader.  The comments and conversations that resulted from sharing my story and my journey blew me away.  I never thought simply sharing my own experience could have such an impact.
I often use the phrase "The goal is never about the goal, it's about who you become in achieving that goal."  What I learned from this experience is that it can be much bigger than that.  Our personal goals can have a greater impact than just on us.
I have always been a big "story" guy, but I am more convinced than ever that more of us need to share that story.  It doesn't matter if it's in a book or from the stage – tell your story!  You can make a difference.
Look, I don't know what your story is, but this I know: it needs to be told.  As much as your personal journey is unique to you, other people are facing the same challenges that you have overcome and you have the opportunity to make a difference in their life. The time to do it is NOW!
QUESTION TODAY:  What goals have you set?
CHALLENGE:  Make that goal a goal that will impact more than just you!
***********************************************************************
===> LEADERSHIP by INVITATION now available on AMAZON <===
Click here to get a copy of my Kindle Book "The Manifesto Of An Influential Leader"
Don't miss a single post from Building What Matters by subscribing at the top left of this page. 
Help support us by clicking here and Liking our facebook page
Barry Smith  6/20/14   photo courtesy of Kendra Cagle   © Building What Matters 2014